Turn your dingy, old garage floor into an immaculate surface with a new epoxy garage floor from Con-tek Coating and Polishing in Fort Collins, CO — call us at (970) 632-0648 today.
Cost-effective Concrete Coating Services in Fort Collins, CO
If you are thinking about a new epoxy garage floor that will turn heads, be sure to call us about the myriad options for new epoxy garage floor coatings. You want the best in the region for your garage floor resurfacing, and Con-tek Coating and Polishing is happy to assist. These durable materials are versatile enough for any size area, but it isn't only a great option for your garage; epoxy and polyaspartic combinations do wonders for almost any type of surface.
Do you need to upgrade your garage floor or resurface a kitchen? New epoxy flooring transforms the room into a professional and functional space, and the design possibilities are endless. Con-tek Coating and Polishing specializes in resurfacing a concrete garage floor and all commercial epoxy floor coating projects.
We have an extensive collection of colors, textures, and designs to fit any style for a flawless application from certified industry professionals. We have the equipment and expertise to tackle any flooring job, turning old surfaces into showroom-ready spaces.
Garage Coating
Garages suffer constant abuse from the high traffic they encounter. These spaces are constantly under pressure, whether it's from the weight of automobiles, heavy foot traffic, exposure to oil and other chemicals, or the elements. However, with a new epoxy floor coating, you can protect these floors and reclaim your garage's appeal.
Commercial Coatings
Whether you own a mechanic shop or a restaurant, polyaspartic and epoxy commercial flooring drastically improves the look and safety aspects of a commercial building. Durable, non-slip surfaces offer everyone a high level of protection from potential injury (and lawsuits), including you, employees, and customers.
Concrete Coatings
Do your garages, or other concrete surfaces need some professional attention? Epoxy adds long-lasting appeal to these spaces, protecting the flooring from the elements and ensuring it remains intact over time.
Epoxy Flooring
Con-tek Coating and Polishing have an extensive selection of color, texture, and design choices for your epoxy-like flooring in Fort Collins, CO. Whether you need an upgrade on an employee break room or a bonus room, this flooring offers a beautiful, quick, and cost-effective solution.
Epoxy Garages
Installing an epoxy garage floor coating to your existing concrete transforms it from a cold, bleak room to a showroom-level workspace. High-quality epoxy flooring not only improves the look of the garage but increases the value of your home as well. It makes your new epoxy garage floor an investment that pays off in spades compared to bare concrete.
Chip Concrete Coating
High-quality chip concrete coating is the perfect way to improve your office, kennel, home, or showroom. If your area has non-stop foot traffic, it needs a durable surface to withstand the onslaught. Epoxy flooring is an excellent option, and it's stylish, too.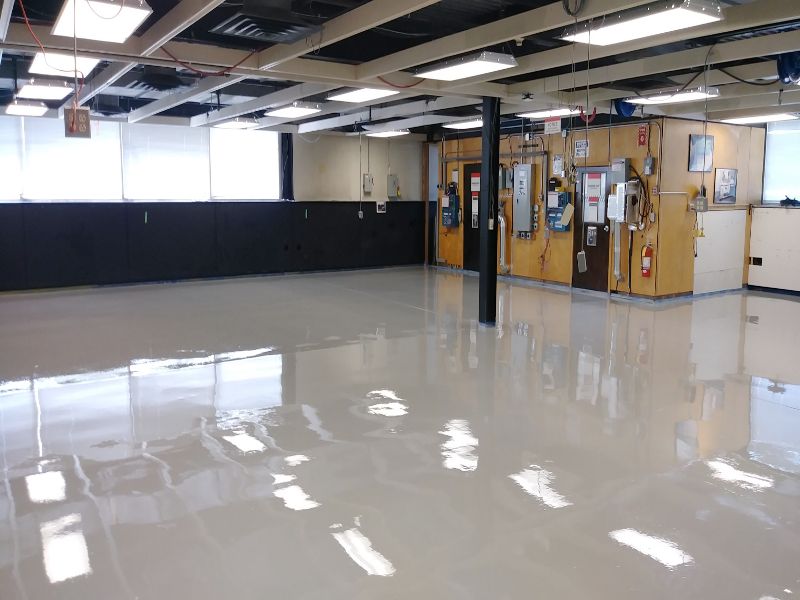 Why Choose Con-tek Coating and Polishing in Fort Collins, CO?
Installing a new epoxy garage floor requires skill and experience from professionals like Con-tek Coating and Polishing. Our Fort Collins professionals have the knowledge, training, and certification to install your epoxy floor coating flawlessly, and the application is quick and long-lasting. We pride ourselves on providing the highest level of craftsmanship, striving to maintain the superior customer service that has made us the top concrete coating company in the region.
Our company treats our customers like family, and it is extremely satisfying seeing the smiles on the faces of our customers when we reveal the completed concrete coating project. Con-tek Coating and Polishing provides:
One-day installation services on concrete surfaces
A flooring solution four times stronger than traditional epoxy
Non-slip and UV-protected surfaces for outdoor areas
10-year warranty on all projects
Transparent pricing and estimates
Professional equipment and materials
Wide selection of colors, textures, and designs
Do you want the best service for your epoxy garage floor in Fort Collins, CO? Feel free to find out more from our professionals at Con-tek Coating and Polishing.
Along with Fort Collins, CO we serve in the following regions;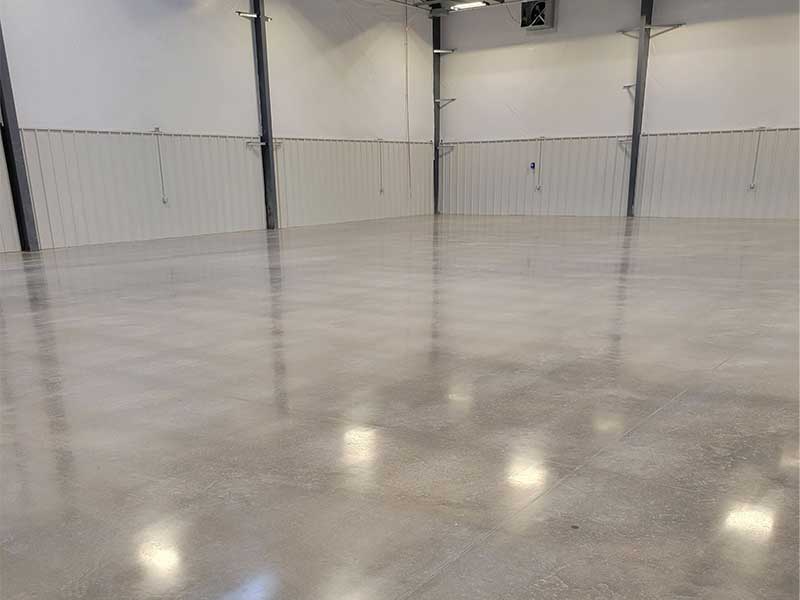 How the Epoxy Garage Floor Application Works
Our 100% customer satisfaction guarantee means that our clients have peace of mind. We are one of the best epoxy floor coating contractors in the business, and this is how we do it:
Step 1: Preparing
The first step is for our team to shot blast and diamond-grind the floor for the new surfacing application.
Step 2: Repairing
We fix any blemishes or cracks before installing your new floor coating.
Step 3: Applying the Basecoat
The first coat is a polyurea basecoat, which gives the floor exceptional durability.
Step 4: Hand-casting
Our creative team hand-casts the chips for a surface with added texture and color to your preference.
Step 5: Scraping Chips
Once we cure the base coat, we scrape any vertical chips down to ensure a smooth finish before the transparent clear coat seals in the effects.
Step 6: Sealing Topcoat
The last step is to apply a polyaspartic topcoat that adds additional protection to your new concrete-coated surface.
Call Con-tek Coating and Polishing Today For An Affordable Epoxy Garage Floor
Do you need new concrete coatings on your garage in Fort Collins, CO?
Contact Con-tek Coating and Polishing's experts at (970) 632-0648 today for flawless results on your next epoxy garage floor project.