Every month, residents, property managers, and business owners in Greeley, CO search for experienced contractors who can offer them cost-effective and durable epoxy garage floors.
At Con-tek Coating and Polishing, our technicians use only state-of-the-art equipment and class-leading products to create the best garage floor coatings in Colorado. We've been turning hundreds of residential, industrial, and commercial garages into showroom-quality spaces that our customers love showing off to their guests and customers.
Call us today at (970) 632-0648, and we'll give you a free consultation.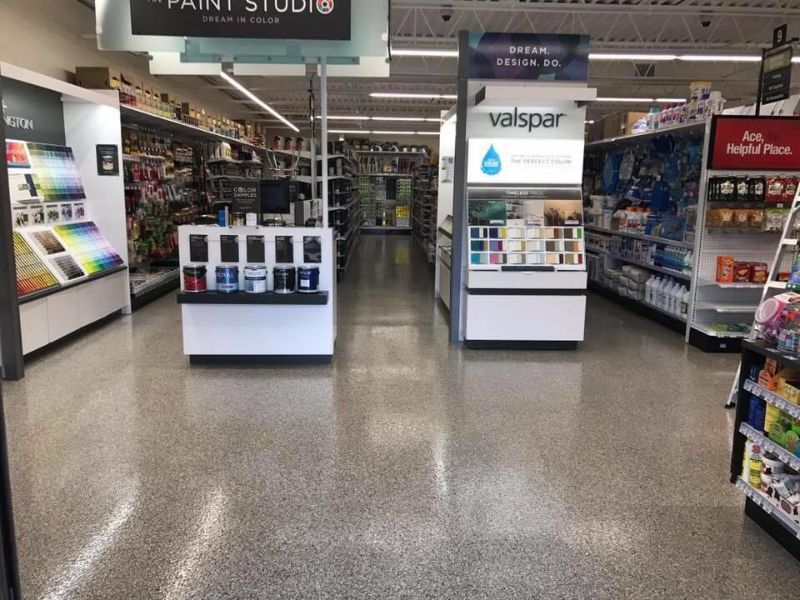 Greeley, CO Concrete Coating Services
Most of our residential customers in Greeley ask us to protect the concrete surfaces. The average Greeley family owns two vehicles, which are commonly heavy-duty vans, trucks, or SUVs. We specialize in protecting their garages from abrasions, impact damage, and chemical spills with high-quality and long-lasting epoxy garage floors.
We can also resurface and protect the floors in other parts of your home or place of business apart from the garage. Our commercial coating customers often want us to safeguard their infrastructure investments by applying high-quality epoxy to loading bays, sidewalks, and automotive repair areas.
Epoxy Garage Floor Coatings
You may not realize it, but your garage withstands tremendous amounts of abuse. Without a durable epoxy coating, the underlying concrete that serves as the foundation of your garage will sag and develop dents and cracks.
Our garage coatings contain 100% solids as hardeners. Our equipment doesn't generate a lot of noise and dust, and our epoxy and polyaspartic coatings are low in fumes.
Commercial Coatings
A well-maintained commercial floor sends a subliminal message to your clients, co-investors, and customers that you care about their welfare. Businesses with well-groomed and organized workspaces are statistically proven to generate more repeat customers and drive more productivity from employees.
Concrete Coatings
We can coat all types of interior concrete surfaces with high-quality epoxy, bolstering their defense against impact damage, dents, and abrasions. We are the number one garage floor resurfacing contractor in Greeley, CO.
Epoxy Flooring
Our epoxy garage flooring is four times stronger than other leading solutions such as acrylic. We can apply it to hallways, and other concrete surfaces to keep them looking brand-new for decades.
Chip Concrete Coatings
Our technicians can hand-cast vinyl chips to add texture and character to your floors. The design options are endless. Our designers can work with you step-by-step to ensure you have the aesthetic you want.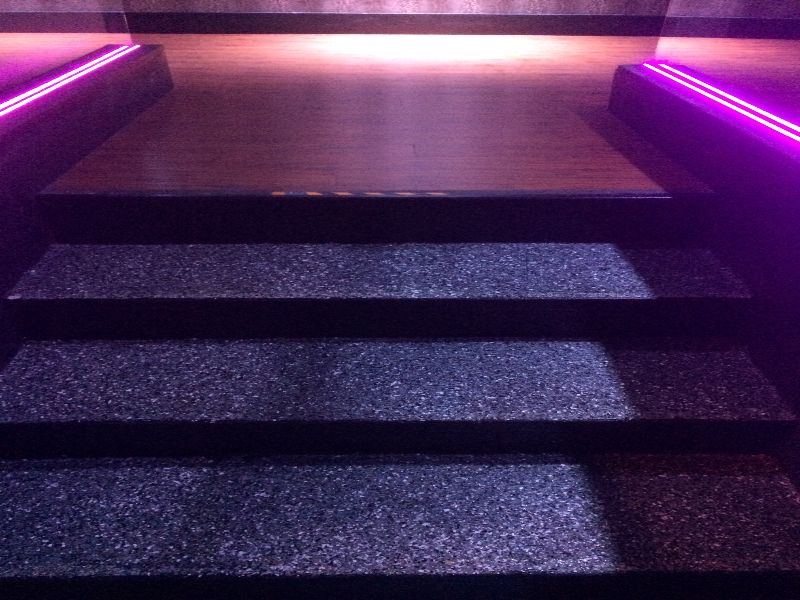 Why Choose Con-tek Coating and Polishing?
Our many years of experience and commitment to stellar customer service have made us one of the highest-rated contractors for residential and commercial epoxy floor coatings in Greeley, CO. We offer:
One-day epoxy installation and refinishing
UV-resistant and anti-slip additives to make wet areas safer
Decades-long warranty on many types of residential and commercial projects
High-quality epoxy and polyaspartic products with 100% solids
If you call us for a consultation, our technicians will give you a free on-site inspection to assess your flooring needs and provide an accurate cost estimate. We can also discuss the differences between epoxy and polyaspartic coatings and help you decide which one is best for you.
Along with Greeley, CO we serve in the following regions;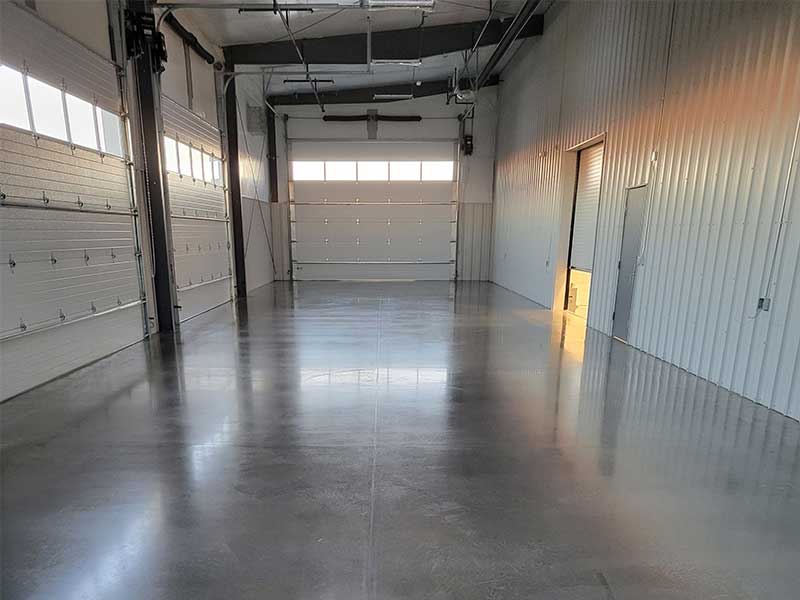 How We Work
Our cost- and time-efficient work process has made us the top choice for residential and industrial clients in Northern Colorado. Here's how we put your time and money to good use.
Floor Prep
We'll smooth your floors using industrial diamond grinders and shot blasters to eliminate protrusions and debris. We use powerful vacuums to minimize dust.
Floor Repair
We'll fill any cracks, holes, and fissures on your floors with branded fillers and menders.
Base Coat Application
Our technicians will apply a high-performance epoxy or polyaspartic base coat to protect the underlying concrete from moisture, chemicals, and sudden impacts.
Design Application
We'll hand-cast decorative vinyl chips to give your floor some uniqueness and character. You can customize your floor's color patterns and designs.
Scraping Chips
After the epoxy coat cures, we'll remove any loose and protruding vinyl chips to create a seamless finish that's ready for the sealing coat.
Topcoat Application
We'll apply a transparent topcoat to protect the base coat and the decorative chips from weather damage and general wear and tear.
Contact Us Today for a Free Quote
A wear-resistant epoxy garage floor is a necessity in today's car-centric culture. You use your garage every day. Don't let its concrete foundations waste away from lack of upkeep and neglect.
Hire us today and save hundreds of dollars in potential maintenance and remodeling costs. Call Con-tek Coating and Polishing at (970) 632-0648 and get a free quote for concrete coatings today.