Installing a new epoxy garage floor has the power to transform any concrete surface—call Con-tek Coating and Polishing at (970) 632-0648 today to learn more.
Top-Notch Services: Residential and Commercial Coatings in Longmont, CO
Are you looking for an affordable new epoxy garage floor? Resurfacing provides a clean and luxurious floor for almost any space, and Con-tek Coating and Polishing's professionals are happy to walk you through the process in Longmont, CO. Our industry experts fix broken, dilapidated concrete surfaces with ease, replacing them with beautiful epoxy garage floor coatings that last.
We can help you with residential or commercial epoxy floor coating projects in any area, including the garage. Epoxy combines perfectly with our polyaspartic top layer for a highly durable yet fully customizable finish. Talk to us about your next epoxy flooring project—we can take your dark, drab concrete floor to the next level, with colorful or elegant designs that bring out the style you've always imagined in the space.
Con-tek Coating and Polishing can transform your garage or commercial space in Longmont, CO. There's a wide selection of colors, textures, and designs that can bring any area back to life.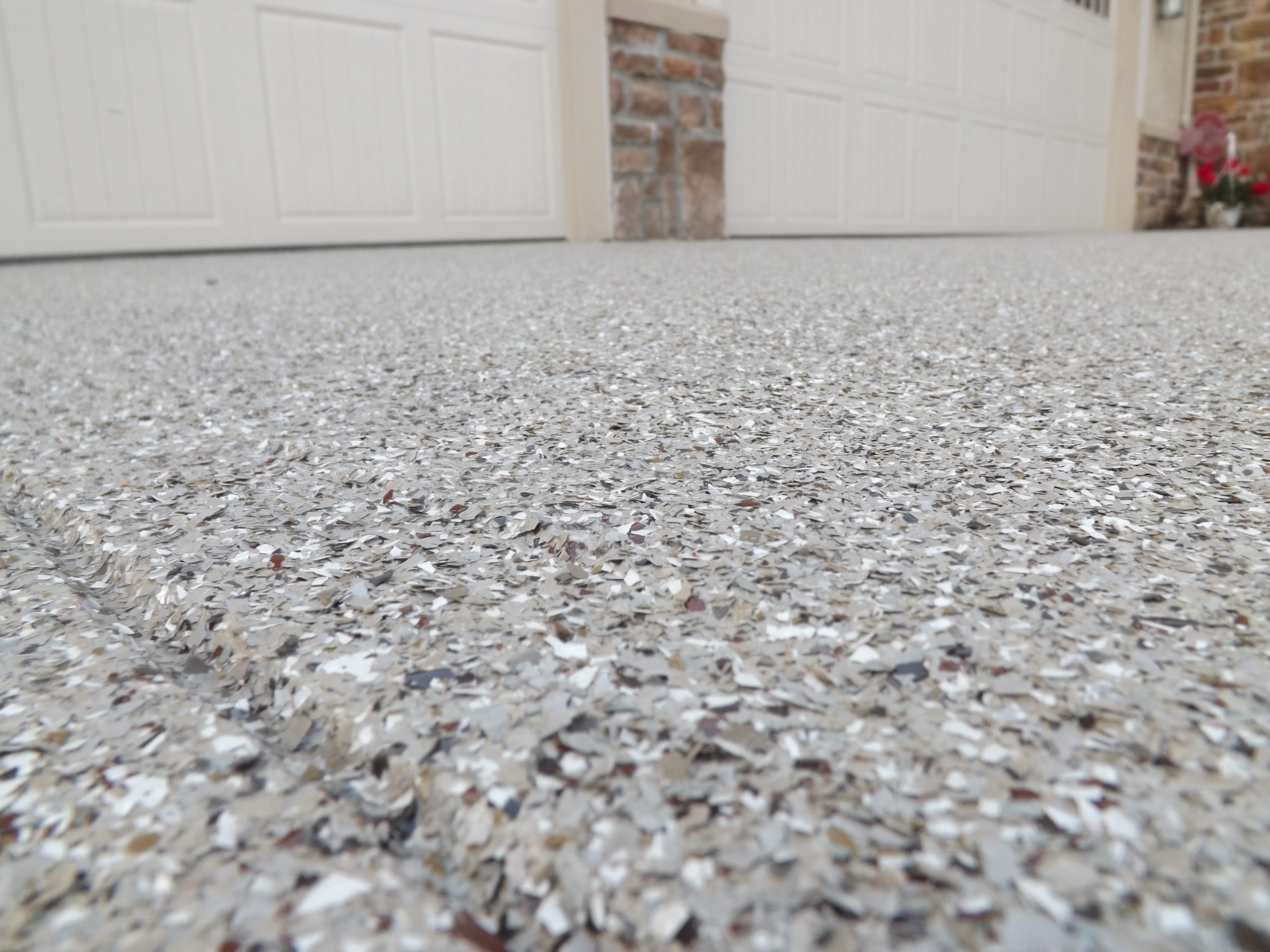 Garage Coating
A garage is a utility area with a surprising amount of hazards for flooring, including lawn equipment, tools, automobiles, toys, and sports gear. The storage aspect also means a lot of traffic in and out of the garage, which takes its toll on the concrete floor. With a new epoxy garage floor coating, this durable surface can withstand anything that comes its way.
Concrete Coatings
Con-tek Coating and Polishing has the expertise to quickly install a new epoxy surface to preserve these areas and improve their appeal. You can choose from a huge variety of new colors and styles that catch your eye.
Polyaspartic-Epoxy Garages
Applying an epoxy coating to your garage floor will take any garage-based projects to the next level. The durable surface is ideal for home projects, mechanical work, and landscaping efforts. It is a non-slip surface and extremely easy to clean, and the polyaspartic topcoat is extra durable, so you will never have to worry about damaging your new epoxy garage floor.
Epoxy Flooring
Commercial spaces such as restrooms and break rooms need the durability and lasting visual appeal of epoxy flooring. The non-slip element of an epoxy garage floor also eliminates the potential liabilities that sometimes occur in the areas.
Chip Concrete Coatings
Adding a chip concrete coating to your commercial spaces is both beautiful and practical. It suits areas such as an office, kennel, or mechanic's garage, but it can also improve the aesthetic of any business area that needs an additional level of safety. The durable and non-slip properties of epoxy floor coating are always a bonus.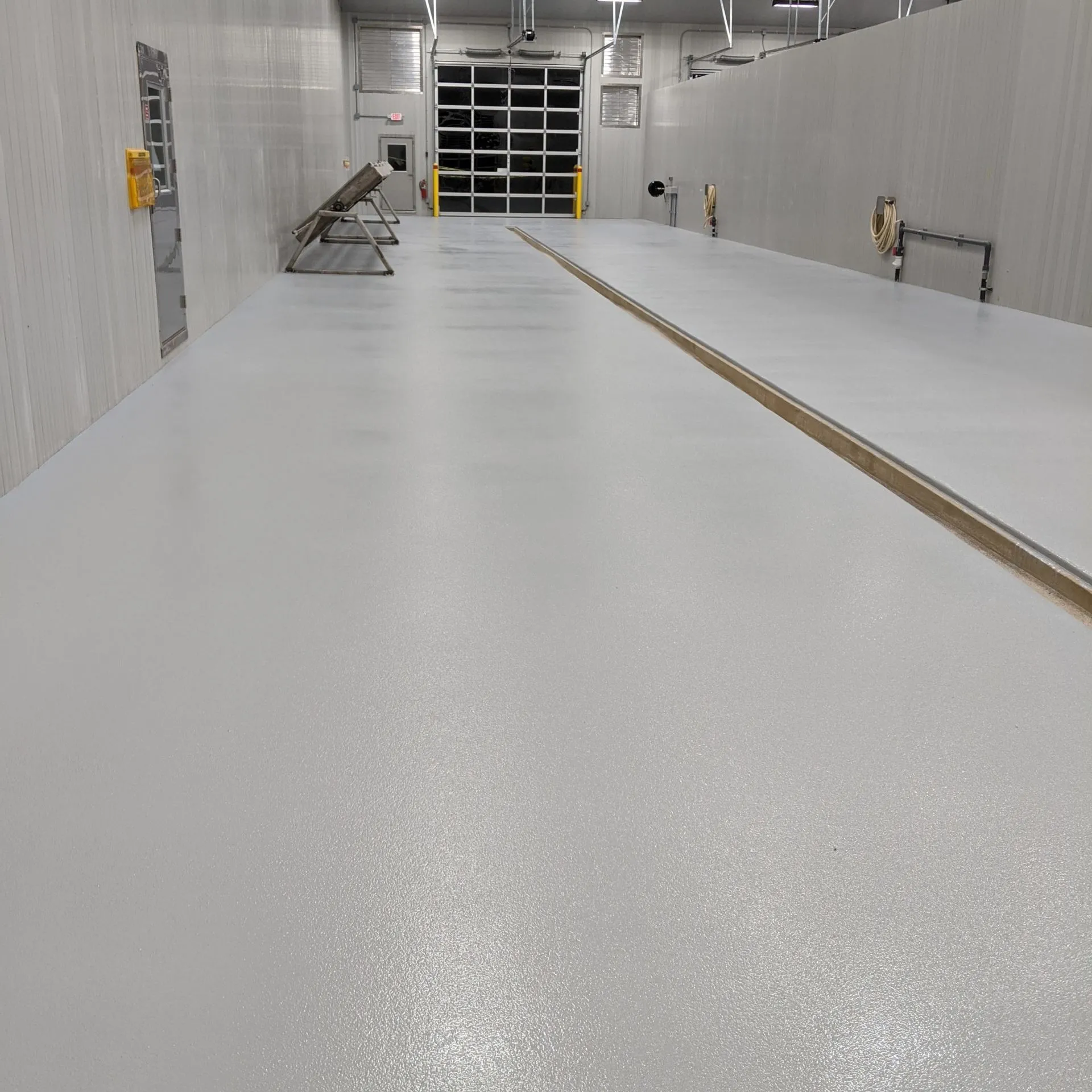 Why Choose Con-tek Coating and Polishing in Longmont, CO?
When you choose us for service with an epoxy garage floor or any other concrete coating, you get the best in the business. Con-tek Coating and Polishing provides licensed, certified technicians who have undergone extensive training in Longmont, CO. They provide the highest quality craftsmanship and customer service in the region, with a 100% customer satisfaction guarantee.
Our top-notch service covers:
One-day installation services on concrete coating projects
Superior flooring product four times stronger than traditional epoxy
Non-slip and UV-protected coatings for garages
A 10-year warranty
Transparent pricing
Top-of-the-line professional equipment and flooring products
Color, textures, and designs galore!
Along with Longmont, CO we serve in the following regions;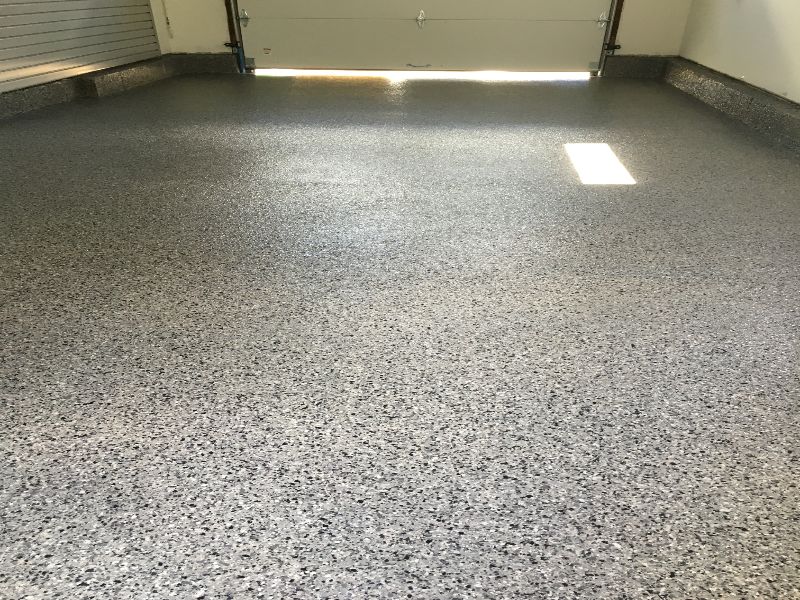 How It Works
Con-tek Coating and Polishing provides expert service for all concrete coating projects in Longmont, CO. Our team of industry professionals provides all the information you need for any type of project, and customer satisfaction is always a priority. Here is the six-step process we follow:
Step 1: Preparing the Floor
Our professionals begin the project by shot blasting and diamond grinding your floor. Then, we vacuum all the loose particles and debris.
Step 2: Repairing Flaws
If there is any damage to the existing floor, our team does repairs and fills the cracks to ensure stability before applying the concrete coating.
Step 3: Applying the Base Coat
Once we prepare and repair the floor, we apply a durable polyurea base coat as the first layer of protection for your new epoxy garage floor.
Step 4: Hand-Casting the Chips
After a few minutes, our team starts to hand-cast the chips to create the right color, design, or texture.
Step 5: Scraping the Chip Concrete
As the base coat cures, we vacuum and remove vertical flakes and smooth any blemishes.
Step 6: Sealing the Floor With A Clear Coat
The final step is a transparent polyaspartic topcoat that fully protects the concrete from damage or deterioration.
Call Us For A New Epoxy Garage Floor Today
Are you ready for a change that's both cost-effective and quick? Con-tek Coating and Polishing has everything you need from a top-rated flooring company.
Call Con-tek Coating and Polishing at (970) 632-0648 for more about our professional epoxy garage floor options in Longmont, CO.