If you're ready to upgrade your home or business's floors, our epoxy and Polyaspartic coatings offer showroom-grade quality surfaces for an affordable price. Whether it's a garage floor, commercial factory floor, or any other type of concrete surface, we can provide high-quality concrete coatings that stand the test of time.
If you're ready to access a high-grade epoxy garage floor in Loveland, CO, then contact our team at Con-tek today. We're always ready to begin new coating projects!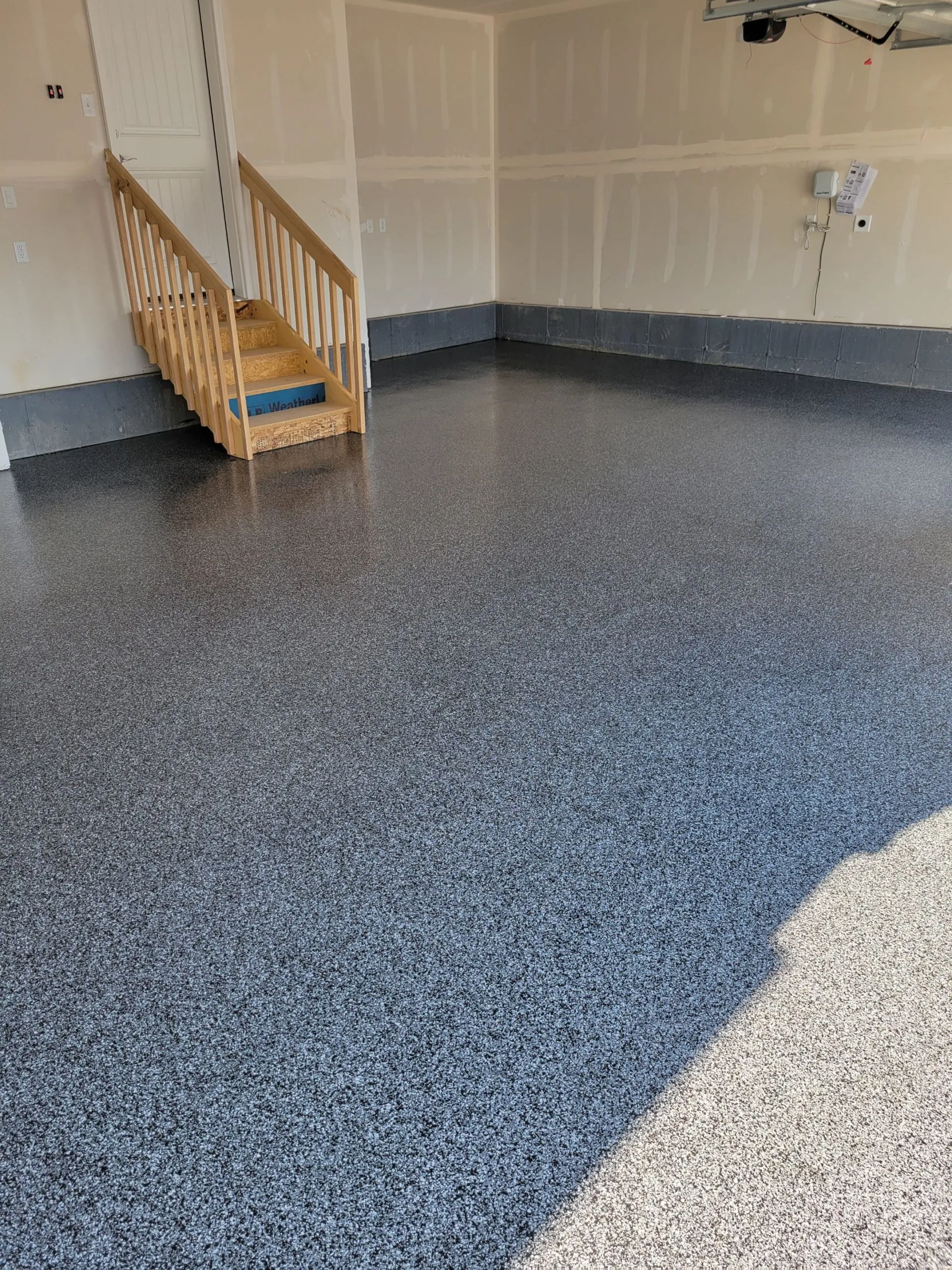 Concrete Coating Services in Loveland, CO
While much of our work at Con-tek Coatings and Polishing involves epoxy garage floors, we also provide a full range of concrete coating services to our clients in Loveland, CO. This means that we can also offer coatings for commercial spaces, and more. Below, let's explore our full range of concrete coating services:
High-Grade Garage Floor Coatings
If your garage floor is stained, cracked, or showing general signs of too much use, then an epoxy floor coating is just what you need. Our floor coatings in Loveland, CO, can turn your residential garage into a showroom. There's no reason that you can't have the same beautiful garage floor as a high-grade auto dealership.
High-Grade Commercial Coatings
If you need commercial epoxy floor coatings that can help your business benefit from a safe and more aesthetic environment, we're here to help. Unlike other concrete coating services, our contractors have the capacity and resources to handle large industrial and commercial coating projects.
Reliable Concrete Coatings
We can offer concrete coatings that shield it from UV damage and different types of wear and tear.
Epoxy Flooring
Our epoxy floors come in a range of colors and customizations, so you can choose a design that suits your needs. We understand that our clients in Loveland have their own preferences, so we work closely with them to develop epoxy coatings that match their design requirements.
Epoxy Garage Floor Resurfacing
If you want to resurface your garage floor and add a new coating, we can offer both of these services together. By resurfacing before adding a new epoxy garage coating, you can improve the overall appearance of the surface.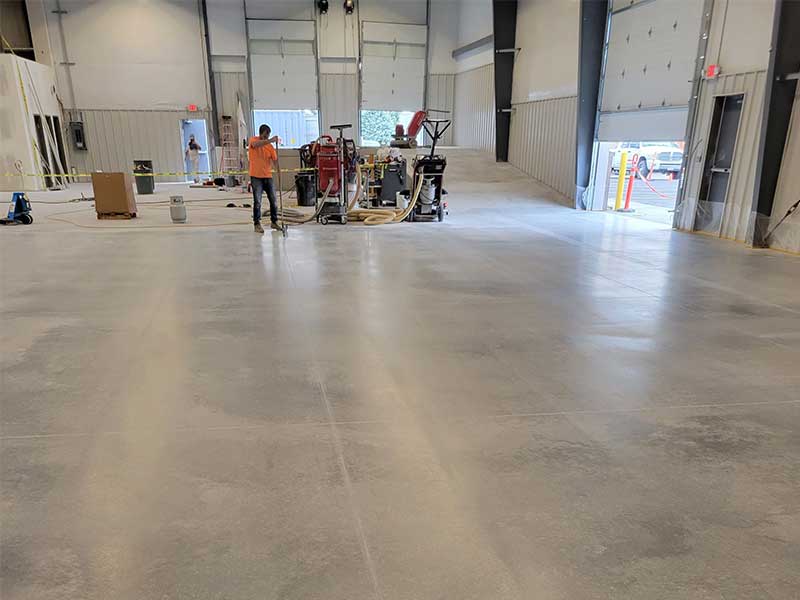 Why Choose Con-tek?
If you want a new floor coating in Loveland, CO, you need to work with a contractor that can deliver on their promises. At Con-tek, we have a longstanding reputation with local business owners and residents in the city. We offer benefits that you won't find in other floor coating contractors.
Let's explore the advantages of choosing us below:
We can complete our garage floor coating projects in one day, meaning you won't need to worry about losing access to the surfaces in your home or business.
We offer both epoxy and Polyaspartic bases.
We provide extended warranties with all our concrete coatings.
We're a family-owned business that's committed to excellent customer service.
We use the industry's most advanced equipment to complete our coating projects.
We can incorporate custom designs and colors for our clients.
We're a local business in Loveland, CO, with a firm commitment to our clients.
We're experts in the industry, meaning we're an excellent source for advice and guidance.
Along with Loveland, CO we serve in the following regions;
Our Epoxy Flooring Process in Loveland, CO
Whether we're applying garage epoxy flooring or any other type of coating, we follow the same six-step process, helping us guarantee the quality of all our projects:
Step 1: Project Preparation
Before we begin any project, we prepare your floor by removing dust and other irritants. We'll also assess if any challenges need addressing prior to the project commencing.
Step 2: Floor Assessment and Repair
Next, we'll assess your floor's condition and conduct any necessary repairs. This will ensure that your new floor has an excellent foundation.
Step 3: Base Coat Application
Now it's time to apply the base coat, which will be either an epoxy or Polyaspartic base.
Step 4: Chip Hand-Casting
Our hand-casted vinyl chip will provide color, texture, and other aesthetic benefits to your floor.
Step 5: Chip Scraping
Next, it's time to scrape the floor to prepare it for its final coat. We'll vacuum away dust and other debris after we finish scraping.
Step 6: Coat Sealing and Final Inspection
Next, it's time to add the final layer to your coating, which will add protection against the sun and other irritants. Once this coat is complete, we'll inspect your new floor to ensure that it meets all our quality standards.
A Local Loveland Epoxy Flooring Company
For clients seeking epoxy and Polyaspartic floor coatings in Loveland, CO, it's always best to work with a local contractor that you can trust. While some national contractors offer similar concrete coating services, they don't have the same attention to detail and customer service as Con-tek.
We've helped countless residential and commercial coating clients throughout Loveland, CO, and we've formed long-term working relationships with the residents and business owners in our community.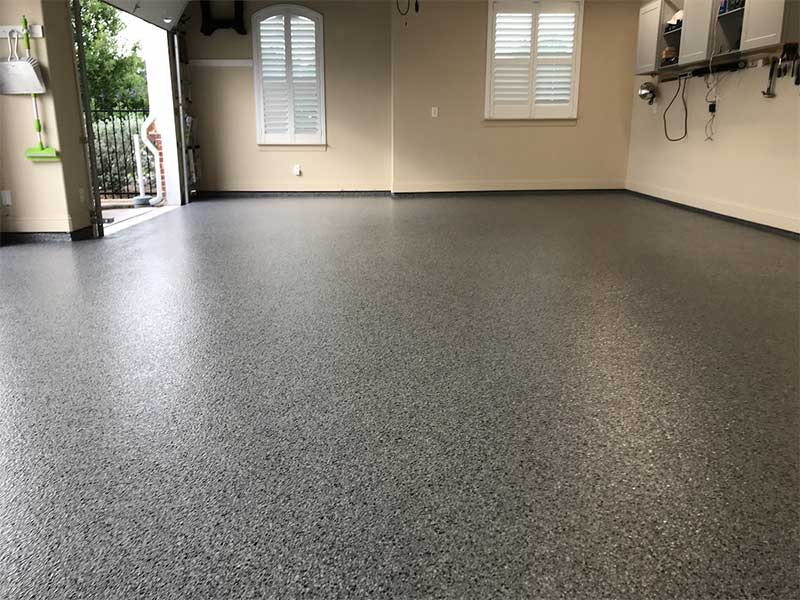 Call Con-tek Today for Free Epoxy Garage Floor Estimates
If you need an epoxy garage floor or any other type of concrete coating in Loveland, CO, the best contractor for the job is Con-tek. We understand the unique benefits of epoxy and Polyaspartic coatings, and we work hard to help our clients unlock the advantages of these products.
With friendly customer service, affordable prices, and quick turnaround times guaranteed, there's no other garage floor coatings contractor you should trust. You can reach us now at (970) 632-0648.